Chinmaya Mission New York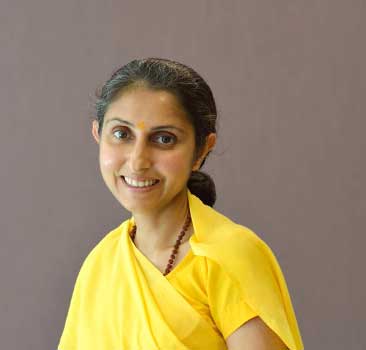 BRAHMACHARINI SHUBHANI CHAITANYA
Shubhani Chaitanya came into Chinmaya Mission as Bala Vihar child in Manila, Philippines. In her youth, she moved to New York, USA along with her family. She studied at the Fashion Institute of Technology in New York City where she graduated with a Bachelor's Degree in International Trade and Marketing. After working in the fashion industry for around 7 years, she joined the YEP (Youth Empowerment Program) in Kolwan, Vibhooti and served Chinmaya Mission in both India and the US in various projects such as: writing/editing books, organizing camps, teaching in schools etc. As an active member of Chinmaya Yuva Kendra, she also conducted study groups in the New York area. She was the administrator for the first YEP in the US and assisted in the script-writing of Pujya Gurudev's movie – On a Quest. She just recently completed the Vedanta course in Sandeepany Sadhanalaya where she was initiated as Shubhani Chaitanya. She brings a natural wisdom and compassion to her classes and loves sharing with people the Science of Happiness that is Vedanta.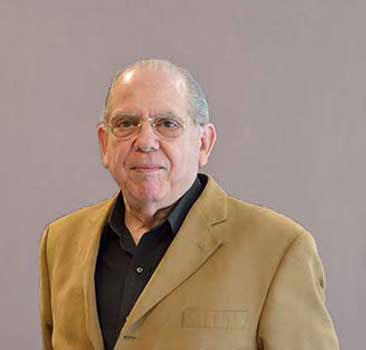 SHRI GEORGE ROMNEY
Shri George is a practicing psychotherapist in New York City who has been leading Vedanta study groups since he met Guru Dev, Swami Chimayananda ji in 1990- 1991.
He has the unique ability of explaining the concepts of Vedanta through Chinmaya Mission's prescribed texts. He creates and sustains interest in his students from multi-cultural backgrounds to pursue sincere study of Vedanta for their self-improvement.
Shri George Romney conducts various study groups in and around New York.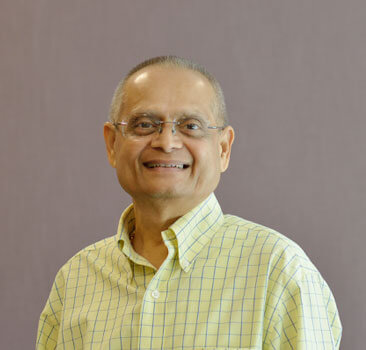 SHRI JATIN KAPADIA
Dr. Jatin Kapadia is a pediatrician in Hempstead, New York and has been in practice for over four decades. A long time disciple of Acharya Krishna Moorthy, Dr. Kapadia has been conducting Vedanta study groups in various locations since past several years. He has also been giving talks at different temples on the Bhagavad Gita, Bhaja Govindam, Atma Bodha, and other topics such as 'Effective Parenting through Vedanta."
Special Events
When:
06/04/2019 – 07/27/2019
all-day
Where: Chinmaya Managalam, 10470 FM744, Barry, TX 75102
Youth Empowerment Program  To Register click here  Through the grace and blessings of Pujya Gurudev, Pujya Guruji, and Pujya Swami Swaroopanandaji, the 6th batch of YEP America will be conducted at Chinmaya Mangalam in Barry, Texas, under the…
When:
01/12/2019 – 01/14/2019
all-day
Where: Chinmaya International Foundation, Adi Sankara Nilayam, Veliyanad Ernakulam – 682313, Kerala, India
When: 09/09/2019 @ 12:00 am – 09/15/2019 @ 11:45 pm
Where: Krishnalaya, 83900 Highway 271, Piercy, CA 95587
Registration Link : https://krishnalaya.org/event-registration/ Dates of Course: September 9th-15th, 2019 Conducted by: Pujya Swami Swaroopanandaji, Global Head, Chinmaya Mission Course Details: This course is for individuals 18+. Take an inward journey to reveal your life's unique…
Activities & More at New York
Contact